The basic understanding of SEO is, a way to make our websites visible to search engines in order to gain organic traffic: visitors that visit our websites from unpaid sources. At Bravado, the ultimate goal of SEO is to gain free organic users but it is important to understand that organic traffic doesn't necessarily translate to "Free Users". It goes beyond being visible and requires having a great product that offers value and a solid user experience to convert visitors to users. Therefore boosting organic traffic requires teamwork and we recognize that everyone has a collective responsibility to reinforce and scale our SEO expertise

What is SEO?
Search Engine Optimization (SEO) is "the process of getting traffic from organic and natural search results in search engines".
There are several search engines and they all function relatively similarly. Google however dominates the search engine market by around 91.9 percent, and so we concentrate on optimizing for Google.
According to recent data gathered by Google, there are over 8.5 billion searches conducted on the search engine every day, with 14 million of those searches being "sales-related". Statistics held by Google also reveal that 91.5% of clicks from web searches come from results on the first page, 4.8% come from the second page, and 3.7% from all other pages. This shows how important it is for us at Bravado to have our website suggested among the top "sales-related" search results.

How does Google analyze web pages?
Google uses Googlebots, a web crawler to determine which pages to include in search results. A crawler is a generic term for any program that is used to automatically discover websites by following links from one website to another. Here's how Google analyzes web pages:
Crawling: This is how Google discovers our websites and finds pages to add to search results. Our pages should be extremely lightweight and our servers should respond rapidly. The slower it is for Googlebots to access our website, the fewer requests Googlebots will make, hence, fewer pages on our site will be discovered and vice versa.
Google allocates limited crawling resources to websites and each website is assigned a crawl budget. A crawl budget is the number of pages Googlebot crawls and indexes on a website within a given timeframe. It is important to avoid things like duplicated content and multiple unimportant pages which can negatively impact our crawl budget.
Google Search Console is a useful tool that shows how our crawl budget is distributed. It helped us identify things we needed to do to improve our crawl budget:
Prevent Google from crawling pages on our staging environments
Handle errors appropriately e.g 404 pages
Avoid thin content i.e duplicated content and non-unique content

Indexing: After crawling, Googlebots try to analyze content in web pages and then store and organize them in an index, quite similar to the way indexing is done in a standard library. Some factors that can aid indexing substantially include:
Semantic sections: It is easier for Googlebot to understand our websites when we use clear semantic HTML tags.
Lightweight pages: It's simply easy for Google to index pages with smaller web page sizes.
Good text-to-code ratio: This is the percentage of a web page that is actual, text content. A good average for text-to-code ratio lies between 25% and 70%.
Content Structure: There are different ways to structure your content and choosing the right one for you is important. The goal of this is to make sure that important pages are easier to find.

Ranking: This is the final step of the pipeline and probably the most mysterious. This is where Google determines where a particular piece of content should appear on search results, based on relevance and information gathered from the previous steps. Although we are unable to accurately predict how Google's ranking algorithms operate, a group of experts have, over time, come up with a list of ranking factors that can influence a website's ranking on Google.
Here are a few ranking factors we pay attention to at Bravado:
UX & Web-Vitals: Google prioritizes pages with great user experience and introduced a key metric called web-vitals which are Loading Performance, Interactivity, and Visual Stability. Measuring and improving our websites based on these metrics will aid our ranking on Google.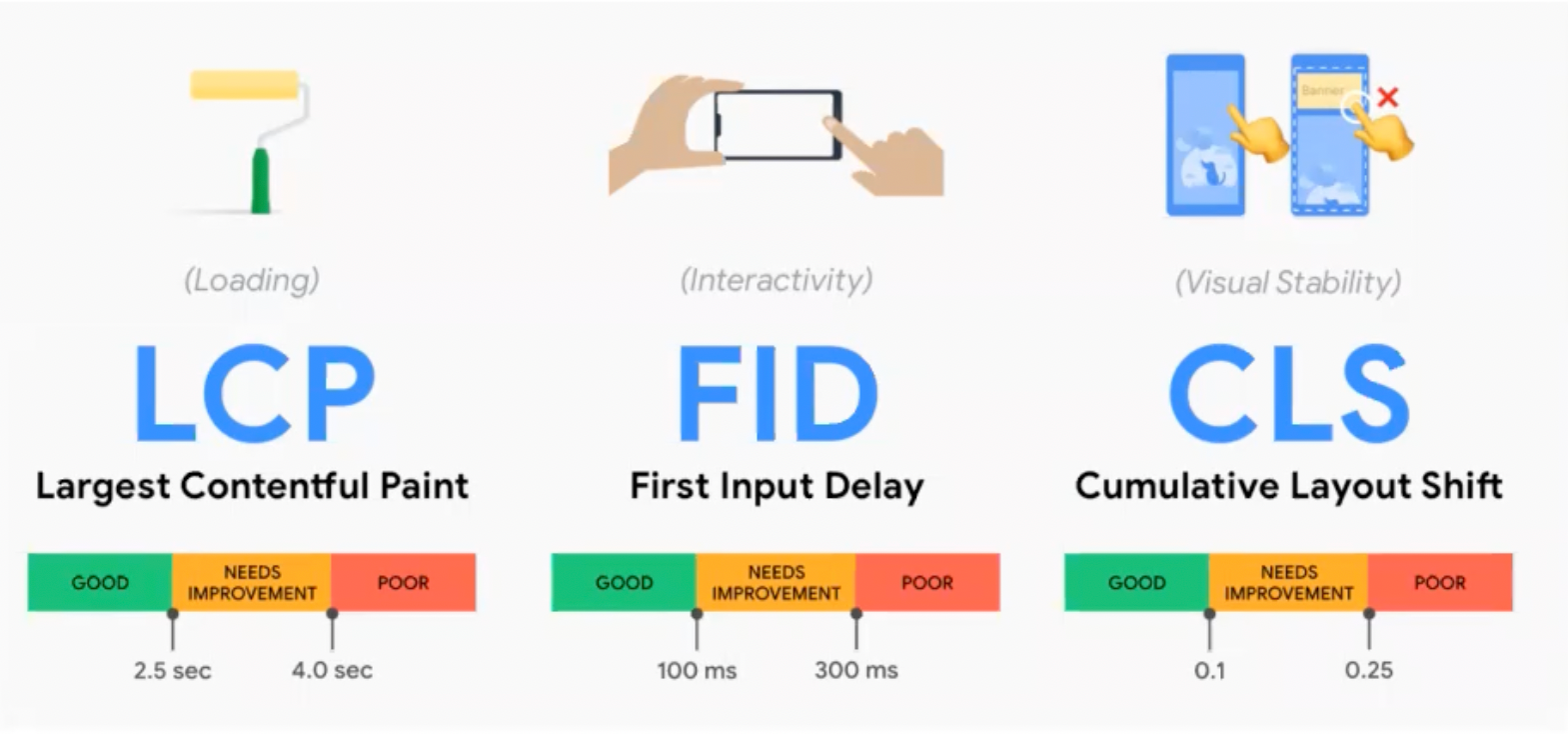 Backlinks: These are simply links from one website to another. Having quality backlinks is another important ranking factor as Googlebots can discover our websites from other websites. One tactic that can be used here is Email outreach where the emails contain relevant links to our website.
Content: Having comprehensive and relevant content is arguably one of the most important ranking factors. SEO experts often refer to this as the secret to SEO success. To provide useful content, we must think about how users interact with Google to solve their problems and then provide relevant content that can help solve these problems.
Keywords: Keywords are ideas and topics that define what our content is about. They influence ranking by making it simpler for Googlebots to find content on our websites. The idea is to focus on the user's search intentions and use keywords that relate directly to them.

This article is a summary of SEO 101, a presentation by Artur Komakov, as part of our Lunch and Learn series at Bravado. Artur has over 15 years of experience in software engineering and is a specialist in technical SEO and website performance. You can check out the slides here!